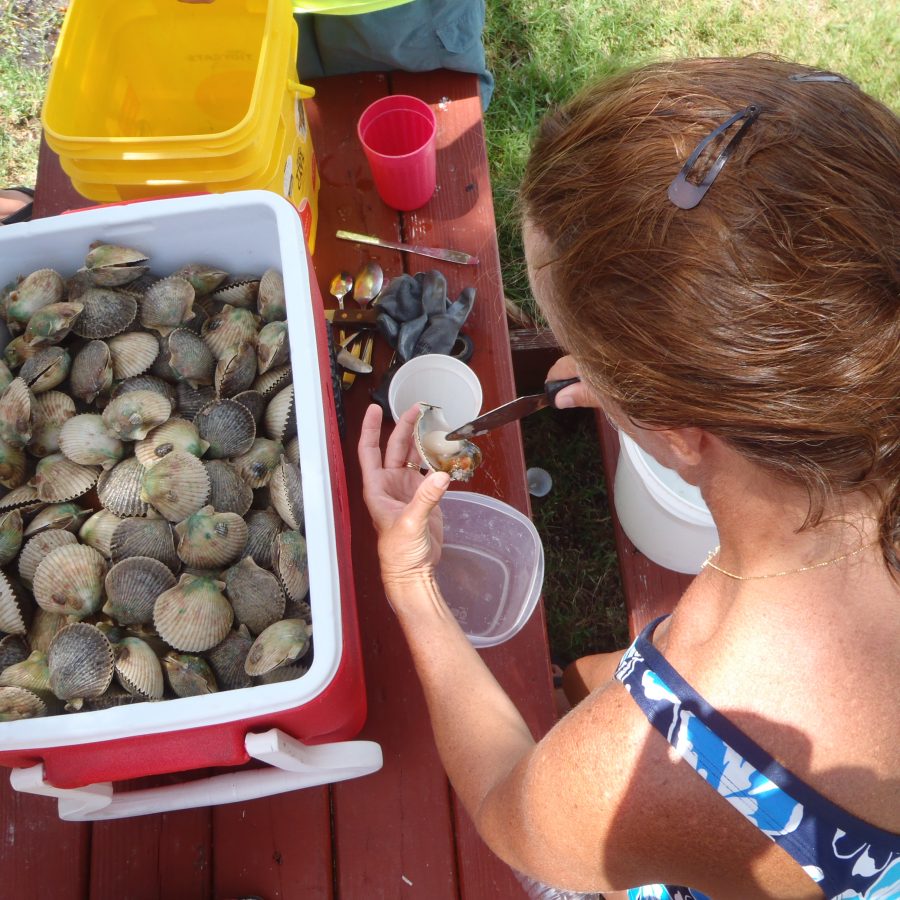 Scallop Fishing in Crystal River and Homosassa, FL
Join Native Sun Tours for Scallop-a-looza, our summertime scallop trips in the clear Gulf waters of the Crystal River and Homosassa coast. Led by Coast Guard certified Master Captain Russ Holliday, our family-friendly scallop charters are focused on small groups of 2 – 6 passengers — no big production line tours here. This means personal attention and guidance for both beginners and returning scallopers. Over the years, Captain Russ has learned how to expertly spot scallops and can help you learn to snorkel and spot scallops, as well.
While we'll be focused on finding scallops, we invite you to slow down, relax, and take in the view as we travel to and from our scallop grounds. We'll be on the water in the St. Martin Aquatic Preserve, where you might spot dolphins and a variety of birdlife, all while viewing the beautiful mangrove islands scattered throughout the preserve. The clarity of the water also allows you to enjoy the underwater habitat, including sea grasses, stingrays, sponges, brain coral, and a variety of fish. Many of our scallopers enjoy the view as much as the scallops. (Captain Russ can provide details on any of the plant and animal life you see along the way.)
We also offer family fishing charters geared for the whole family to enjoy a day on the water. The idea is to introduce the younger members to fishing  while  educating them on the different species and focusing on safely interacting in the surrounding environment. Charters can be scheduled anytime of year and kids must be at least 6 years old.